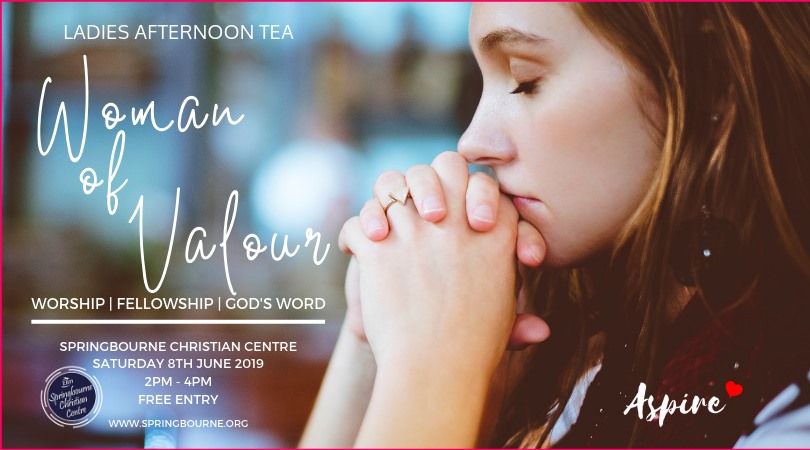 Saturday 8th June 2pm – 4pm
Ladies, you are welcome to join us for our "WOMAN OF VALOUR" afternoon tea.
A wonderful chance to have fellowship, worship, hear God's Word and of course enjoy a variety of refreshments, including tea, coffee, cakes and sandwiches.
We are pleased to introduce our guest speaker Sonja Sherwood who has a real heart and passion for God's work and seeing lives transformed through the Holy Spirit – we are looking forward to a great afternoon!
This event is free of charge and we welcome all women, from our local community or afar – feel free to invite family, friends or neighbours, we would love to see you all.