SUNDAY
Morning Worship Service
+ Sunday School & Creche
10:30am
Prayer & worship
(1st Sunday of the month)
5:30pm – 6:30pm
THURSDAY
Coffee With Friends
10:00am
Adults Colouring Club
10:30am
Worship Team Practice
7:30pm
FRIDAY
Toddler Group
(currently not running)
JAM Kids Club
6:00pm – 7:15pm
Limitless Bh1 Youth
7:30pm – 9:00pm
SATURDAY
Ladies Aspire Craft
Once a month at 10:00am
Here's our Christmas programme at Springbourne Christian Centre
YOU ARE WELCOME!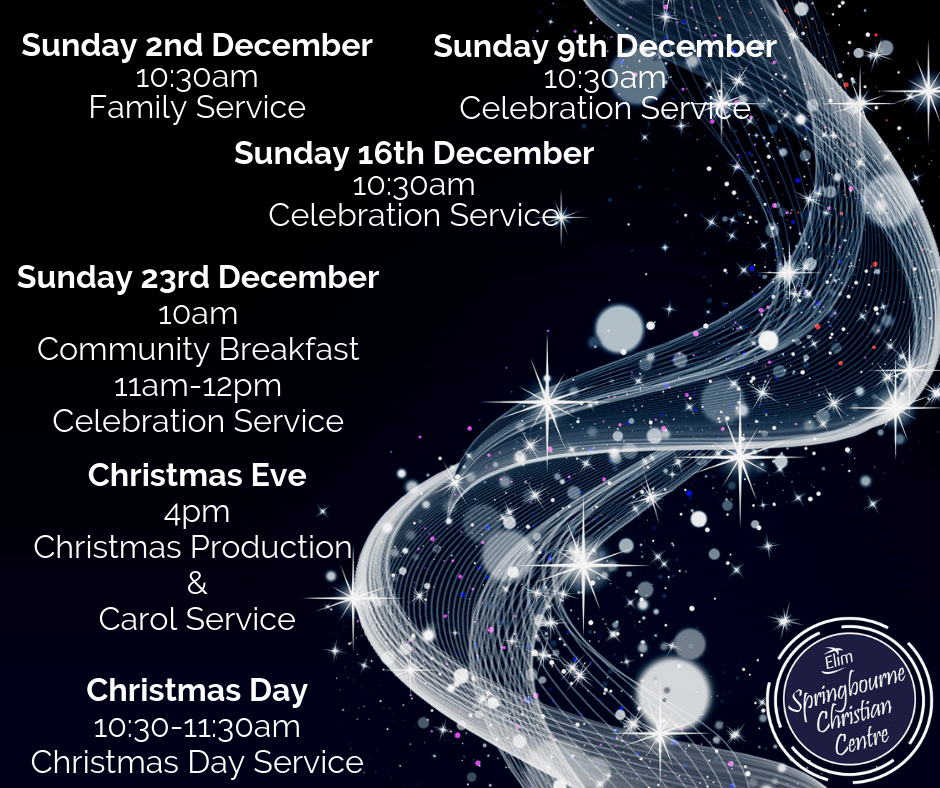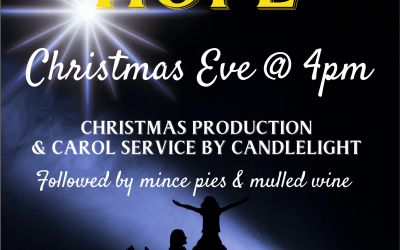 THE GREATEST HOPE Christmas Eve at 4pm Join us on Christmas Eve for a time of celebration and excitement, in Springbourne Christian Centre's Christmas production"The Greatest Hope"along with our candle lit carol service.Followed by mince pies and refreshments. Starts...
read more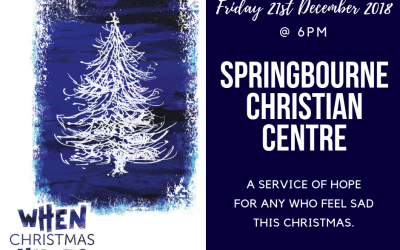 BLUE CHRISTMAS Friday 21st December 2018 Dealing with the death of a loved one? Facing life after divorce or separation? Coping with the loss of a job? Living with cancer or another illness? There are many reasons why Christmas sometimes hurts. You are not alone. Join...
read more
HALL HIRE
We have many regular events running in the church, both those run by us and several which other organisations come in to run.
When the building (or parts of it) are not in use, the Community Hall and lounge are available for rent at what we think are very reasonable prices (birthday parties are particularly common). Being a church  there are certain restrictions we place on these events (for example alchohol is not permitted), but we hope nothing too restrictive.
If you would like to find out more, or make a booking, please call the office on 01202 303036.